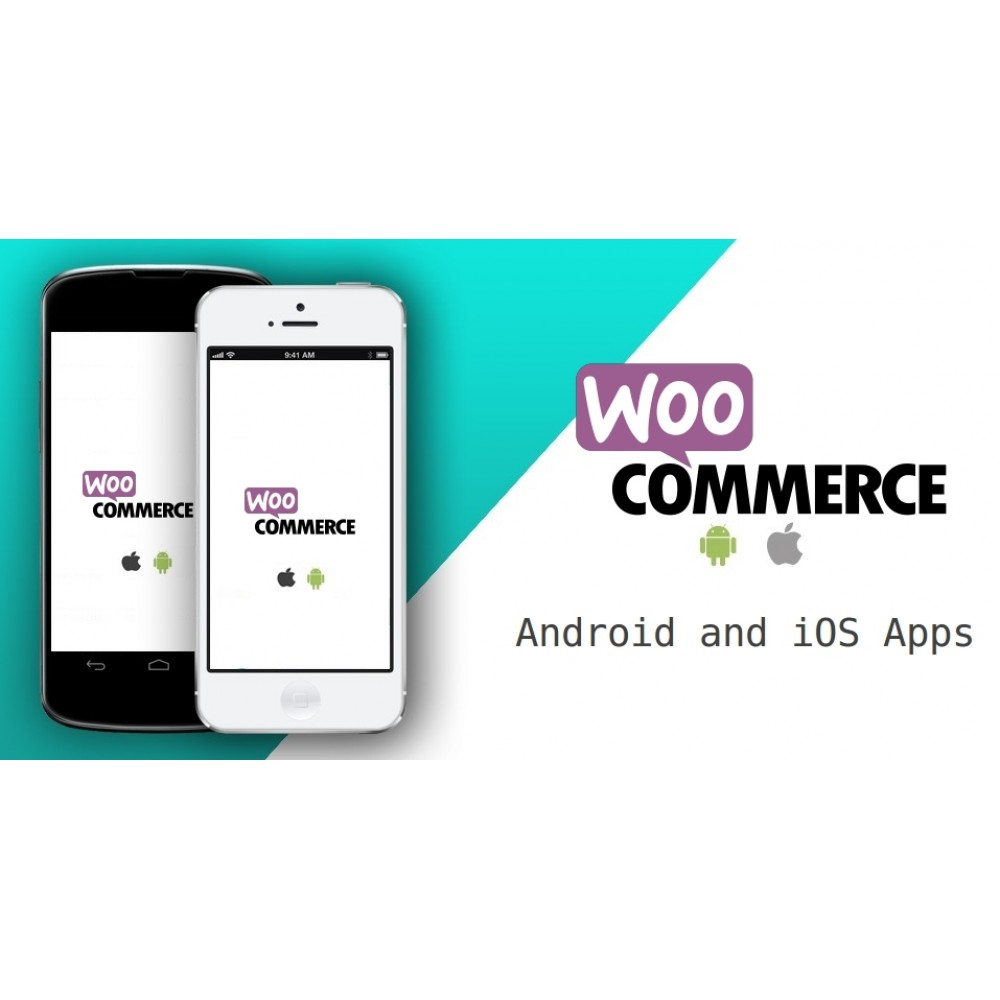 Woocommerce Native Android App
Product Code:
native-android-app-for-woocomerce
OverView
If you want to create a Android App for your Woocommerce store...
Product Description
If you want to create a Android App for your Woocommerce store, and don't want to pay a fortune for the development and mobile commerce platform then you are in the right place. Rackons IT Solution mobile platform is a simple, cost effective and a quick way of creating a Native Woocommerce Android app.
You can try Rackons IT Solution a readily built a Native app for Woocommerce. This solution enables you to build an app for your Woocommerce store within a few days.
By using Rackons IT Solution Mobile Platform you can get a wide array of features integrated into your Woocommerce Android app such as;
App Analytics ( Google Analytics )
Push notifications ( One Signal )
Payment Options ( Which will available on your Website Woocommerce Store )
Admob Banner Integration
Extra Service :
- 1 Year FREE Live Chat and Email Support
For a better insight, Buy an Android app of your Woocommerce store and sell your products on Woocommerce mobile Android app.
Note : We will help you to upload Android App on Google Playstore. App will be completed within 10-12 Working Days after making payment.
All Features
Product Listing
Product Listing Grid-view
Product image view(Zooming and pinch)
Product Sharing
Product Detail(all specification, Variation,Rating and more)
Filters
Sorting(Newest First,Rating,Popularity,Price- High to Low,Price- Low to High)
Category Listing
Searching
WishList
Cart
Product Type (Simple,Variable,Group)
Search History
Address
Orders
Facebook Login
Google Login
Profile
Recently Visited Product
Most Popular product
Todays Special Deal(Schedule Product)
Feature Box(Example:- Free-shipping, 10 days Replacement, Easy Refund kind of text)(Can be set From Admin)
About us
Contact us (Can be set From Admin)
Social Links(Can be set From Admin)
Notification Enable/Disabled
Notification History(Like Order Placed,Order status change and many more)
Rate the App
Account Setting
Change Password
Deactivate Account
Rate & Review
Clear History
Privacy Policy(Can be set From Admin)
Multi-Language (English, French, German, Japanese, Portuguese, Russian, Spanish, Swedish. Easy to add other language as well)
RTL
WebView Checkout(Support all the payment which woo-commerce supports)
What we need for Woocommerce Android App :
- Website URl
- App icon ( 512X512 in PNG )
- Website login details as Demo
- Google Analytics ID
- Admob Banner ID and Interstitial ID
- One Signal Details ( If you want )
- For More info please chat with our App Support team
You can also buy Promo Videos for your Woocommerce Android App. Pricing will be Depend on Video Duration. CLICK HERE to More info.
Special Note : No refund after provided the .apk for Android app.